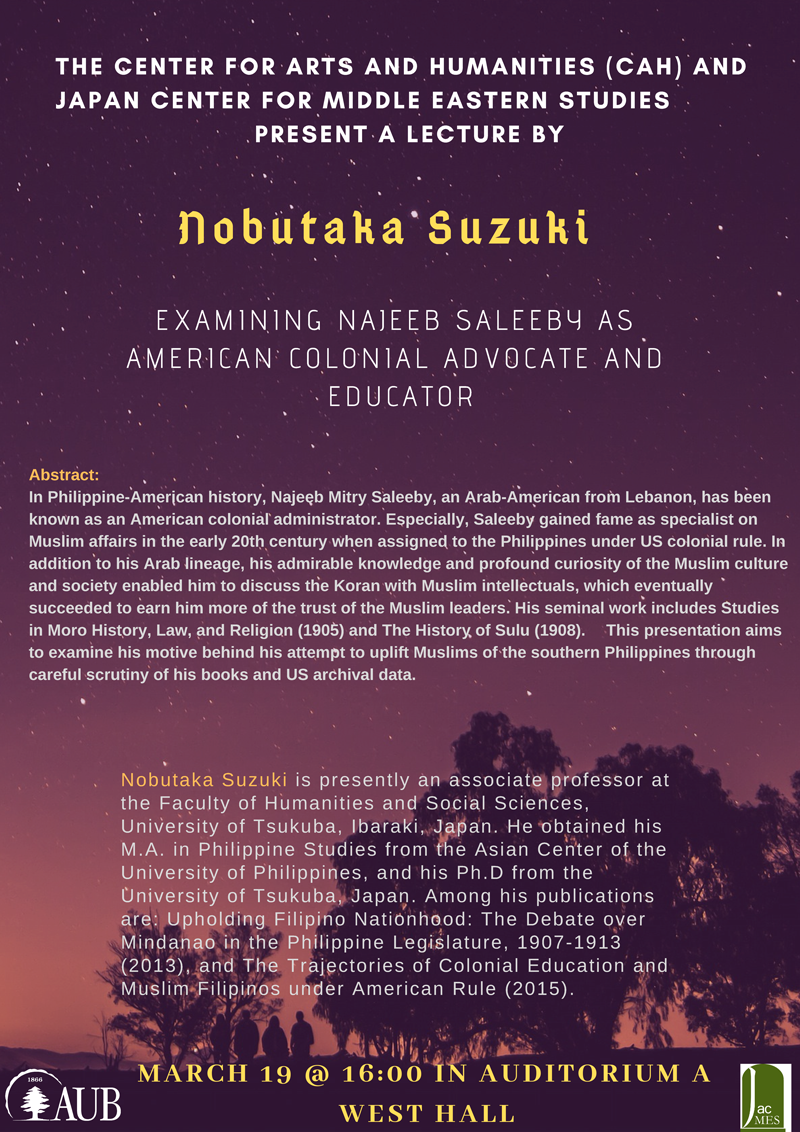 Date / Time
Tue 19 Mar 2019 16:00–19:00
Venue
Auditorium A, West Hall, American University of Beirut
(P.O.Box 11-0236. Riyad El-Solh, Beirut 11072020. Lebanon)
Language
English
Jointly sponsored by
- ILCAA Japan Center for Middle Eastern Studies (JaCMES)
- ILCAA Core Project "Political, Social and Cultural Polarization and its Backgrounds in the Middle East and the Muslim World"
- American University of Beirut
Admission:Free, No pre-registration is needed.
16:00-
Abdul-Rahim Abu-Husayn (American University of Beirut) Opening Remarks
16:10-
Hidemitsu KUROKI (ILCAA) Introduction of the Lecturer
16:20-
Nobutaka SUZUKI (ILCAA Joint Researcher, University of Tsukuba)
"Examining Najeeb Saleeby as American Colonial Advocate and Educator"
17:00-
Q & A